Our Educators
As a school change agent, WLS measures its ultimate success by what happens in the classroom. The following stories are from educators who received sustained, one-on-one teacher coaching through our Virtual Teacher Institute.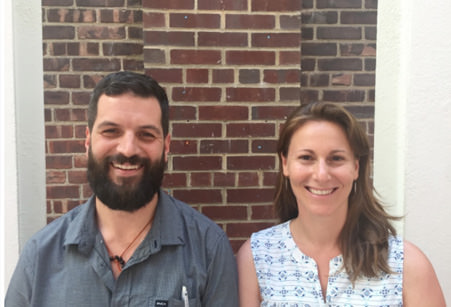 We worked to develop a new PBL on water...
We worked to develop a new PBL on water, in which students worked to address the World Water Crisis. Students built their understanding of the chemistry and physics of water, filtration methods, the water cycle, and how humans use water, in order to try to ease the impact of the water crisis in the USA and abroad. To build empathy, students Skyped with a teacher from a region in West Africa that has limited water access, analyzed their own water use, built water filters, and completed a Water Walk after reading "A Long Walk to Water." Students then designed and constructed models of their inventions that ranged from rolling water filters to menstrual sanitation kits for girls who walk for water.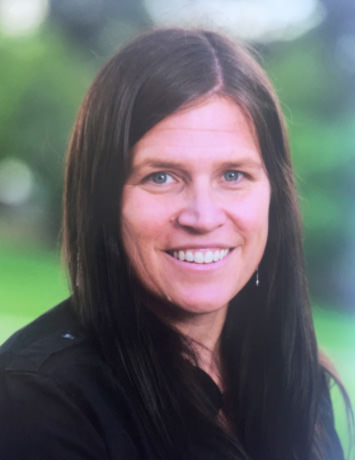 During my first VTI, I had the opportunity...
During my first VTI, I had the opportunity to transform a past project about minimum wage into a PBL called It's a Livable Life. The project allows students to examine whether the minimum wage in our country is in fact a livable wage and gives them an opportunity to look at the issue through multiple perspectives using data and numbers (http://www.kristengoggin.com/5th-grade-poverty-unit/).
I also worked with WLS to create a PBL with the driving question: How can we learn about the world through math story problems? Over the course of the last few years, students have created word problems about San Francisco and exchanged them with schools in Sierra Leone, Mexico, Rhode Island, Shanghai and Cape Town, South Africa. Global partnerships can be challenging, but when they work, they can be wonderful learning experiences. Overall, the VTI has helped me become a more reflective practitioner.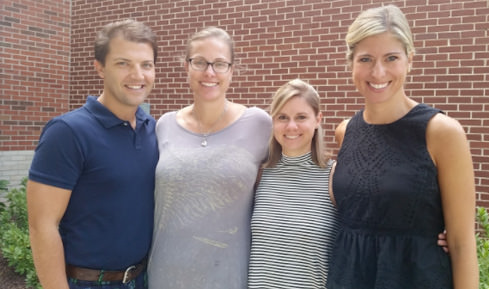 To begin our 2nd grade Inventions unit...
To begin our 2nd grade Inventions unit, we discussed who inventors are and the general process of inventing. While students were creating their own invention at home, based on a problem they experienced, they were also collaborating with their classmates at school to create prototype inventions to solve a challenge in our school community. To embed economics, we set up a "store" in the classroom and had "prices" for reusable items students used to create their prototypes. It was amazing to see all of the skills and subject areas that were displayed throughout this project.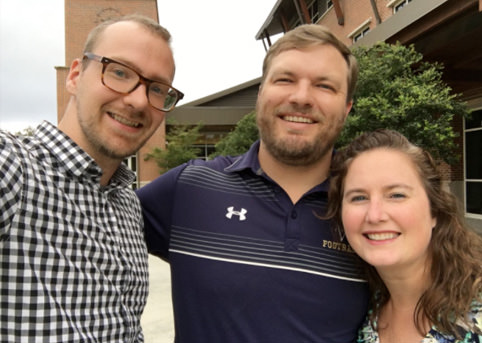 The PBL project that VTI helped us...
The PBL project that VTI helped us with was centered around the redesign of a bicycle for urban commuters, in which three classes (Tech|Engineering|Design, Physics, and Algebra) worked in interdisciplinary teams. The VTI was instrumental in helping work through some tough logistics in that model, and our coach provided feedback and reflection opportunities that springboarded us into this year's iteration of the project – the design and fabrication of an assistive technology for someone in need. I already feel so much more comfortable with facilitating PBL this year, having learned from some missteps that the VTI helped us work through, and the excitement level from the students this year is palpable.. .I think because the public product will truly help someone in need this time.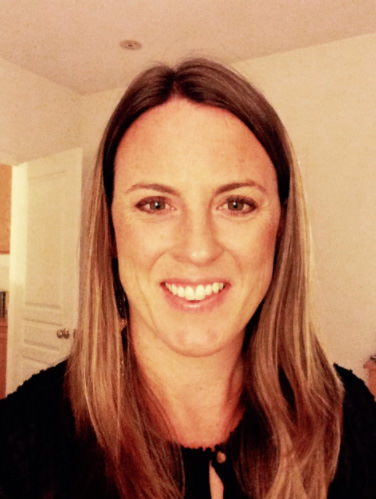 During the VTI, I worked with my coach...
During the VTI, I worked with my coach to redesign two units in the 8th grade science curriculum into project-based units. One redesign was the ecology unit, which focused on the driving question, "How can we, as citizen scientists, use evidence from our field work in the Jamaica Bay Wildlife Refuge to communicate the impact of climate change on our coastal ecosystems?" Throughout the unit, students took several field trips to the Jamaica Bay Wildlife Refuge and studied the three main ecosystems to understand how the abiotic factors are affecting the biotic factors. Students then created field guides outlining the interconnectedness of the communities in the Refuge.
The second project I worked on with my coach was the redesign of a chemistry unit where students learned about food chemistry and nutrition and explored the question, "How can we, as food chemists, design a meal that promotes mindful eating?" The unit ended with students cooking and presenting meal plans to the middle school community. Each unit connected students to the local community and engaged them in units of study where they were able to have a choice in what topics they wanted to learn more about and then present their findings to a wider audience.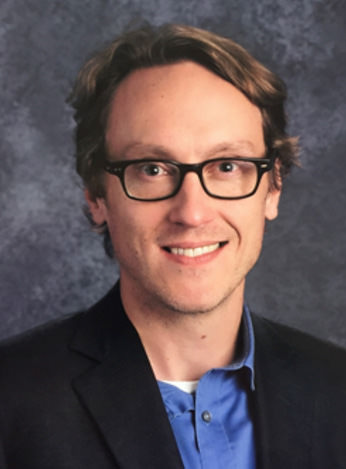 As Assistant Head of Upper School, I teach...
As Assistant Head of Upper School, I teach Global Studies, and I am most interested in weaving in global perspectives through Skype sessions. My students have been connected with speakers in Peru and Sierra Leone, and they also connected with Prof. David Akerson in the United States, to talk about the international legal systems that support human rights. We made several shifts to help students see the whole class as a Project-Based Learning experience, culminating with their capstone research projects.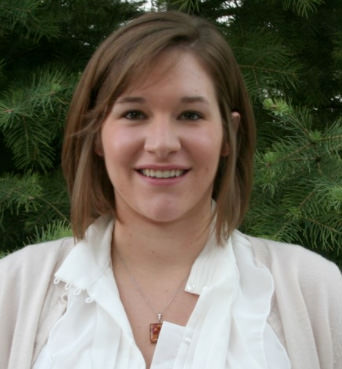 I used the Building Utopia activity to introduce...
I used the Building Utopia activity to introduce the UN Global Goals for Sustainable Development to my Grade 8 students. This activity was an amazing way to introduce the Global Goals and have the students understand sustainable development. By having the students discuss each goal and decide its importance, they connected with what each goal means to them. I connected this activity to their major project, where we host a World Fair Expo and each student researches and represents a country of their choice. Each student discussed what Global Goals his/her country was making good progress on and goals that his/her country needed more work towards.
I wanted to rethink essay writing to get the students engaged in their research and build meaningful critical thinking and inquiry skills in our World Religions research essay. Through the VTI instruction on Project-Based Learning, I created ways to get students asking more initial questions and improved their desire to research on a variety of topics. Through the PBL design, I was able to teach the skills they needed, but they had choice and accountability for their entire writing process. I initially introduced the project with a series of religious images from around the world, to get students asking questions, and I taught thesis writing with a political cartoon analysis activity.
Through VTI coaching on Project-Based Learning, I was challenged to rethink how I approach assessment and student learning. Now, I think about the skills I need my students to hone, their own interest in the topic, their critical thinking and the learning process as a whole, rather than simply thinking about the final product I want students to produce. The students are more engaged and their work is stronger.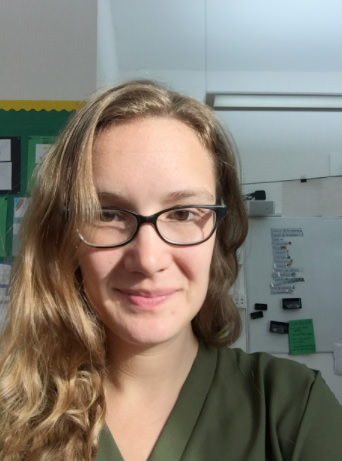 World Leadership School helped me enrich...
World Leadership School helped me enrich my third graders' understanding of other cultures by facilitating a partnership with a school in Monterrey, Mexico. Our students exchanged pen-pal letters with third graders at the school in Mexico, which was an exciting way to learn about similarities and differences between kids around the world, and made the culture of a far-away place come alive.